Swimming Pool cover comes in a wide range of quality and material to suit every client's preferred style. Pool cover of a hard material will block sunlight to help reduce the development of algae and reduce debris from getting into the pool. Your choice of swimming pool cover depends on many factors as you can see. In the end, we advise you to select the right swimming pool cover based on your particular needs and environmental factors.  Swimming Pool Cover comes with the choice of automatic or manual operation.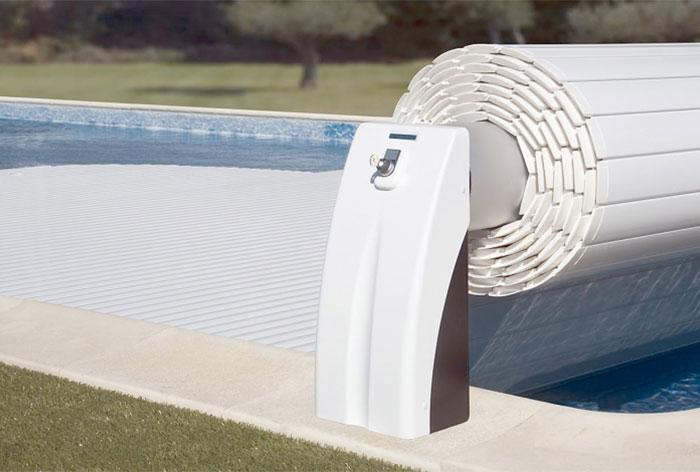 Automatic pool cover uses an electric motor to open and close the cover. Opening and closing the pool cover is also very easy. It fulfils the promise of a safe, stylish and reliable pool cover with a long service life. It is a fantastic addition to your pool. As the owner of your own private swimming pool, you want a cover that offers optimum safety. But, if style, a long service life, ease of use and saving energy are also important for you, then choose an integrated pool cover that is perfectly made for you. Where as, the manual pool cover is an economical alternative to an automatic cover, offering the life-saving and money-saving benefits.
A pool in the backyard is a brilliant way to keep the kids active and outdoors during the summers, having fun and making memories but sadly, accidents do happen. Drowning is the first and the foremost threat in backyard swimming pools. A curious child may find his way into the pool because of an inadequate pool fence or gate which can result into sinking. Add an extra level of safety with classic look to your pool by installing a fence directly next to the pool, or around the deck's perimeter. Keep your kids & pets safe from a pool with our Unique & stylish pool fencing.
Glass Pool Fencing
Our glass swimming pool fences are designed and manufactured here in the UAE enabling us to provide you with a custom -made glass fence that fits your pool perfectly. Frameless glass pool fencing is a sophisticated and elegant solution to providing a safe outdoor area around the pool without hindering the view.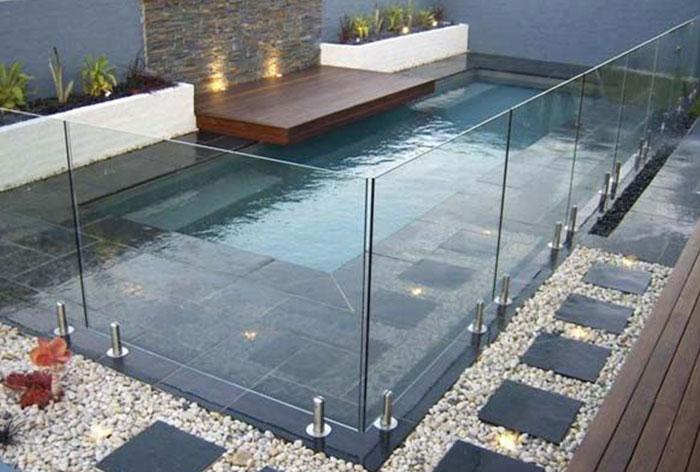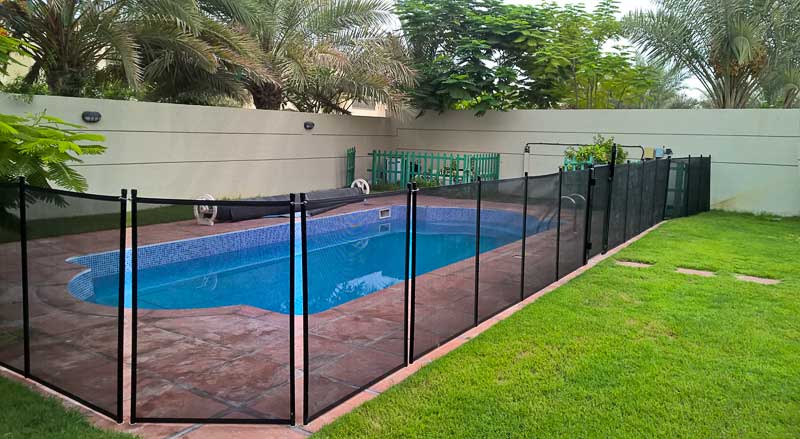 Mesh pool fencing 
Mesh Pool Fencing is the most popular and reliable safety barrier used to secure residential swimming pools. They are easy for adults to remove and store when not in use and adaptable to many complex pool shapes and water features, making them an outstanding option as a pool safety fence to protect your children and pets.